What Resources are available?
Our services and resources are designed with caregivers' needs in mind. We offer support, tailored information, and tools to manage the complex demands of caregiving.
Family caregivers need direct relief so they're no longer forced to sacrifice their livelihood and their health. You may be eligible for one of the Frankie Mae Foundation Family Caregiver grants. Please fill out the Eligibility Application to get started.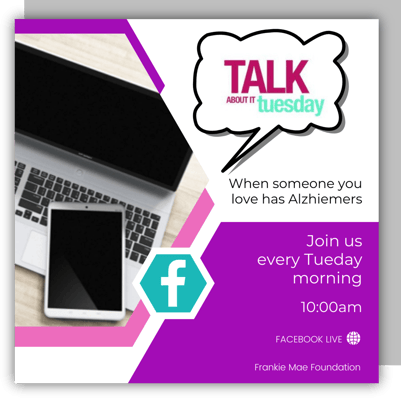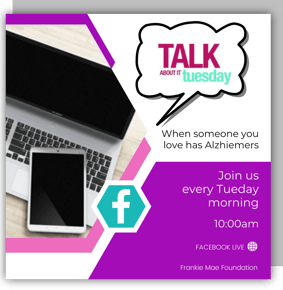 Our goal is to help as many families as we can. We wish we could help every single family that needs it. But realistically, we can't. We can't do it alone. Frankie Mae Foundation has two foundfoundations we have partnered with. They have volunteers and resources that will provide support for caregivers. We will sponsor several caregivers and their families through our eligibility process. As the saying goes, "It takes a Village."


Charlotte Village Network is one of our partnering foundations. They are a non-profit organization who helps seniors 55+ in the Charlotte area.
The other is Senior Community Connections formerly Davidson Village Network is a social and support organization (without walls) for older adults in the Huntersville area.
When your loved ones are aging or have an illness or injury, traveling can be a challenge. However, there is no need to worry. Webb Transportation and Logistics is here to provide a suitable solution to their needs. With our non-emergency interfacility medical transportation services, your loved ones will be able to go where they need to be without compromising their comfort and safety.
The Brunch
was created to emphasize the importance of creating a balance in women's lives. Through her own experiences, she realized that mentors, advocates, strong support systems, and self-confidence are key components in one's development. She is passionate about helping others develop their potential, especially women. The current goal is to make Pause Reset Brunch a global movement one city at a time. The brunch has a panel format where panelists share how they have overcome obstacles, self-care practices and so much more. Natalie will always remind herself and other women that it is okay to NOT be able to do it all AND not feel guilty!
At
United Way of Greater Charlotte,
we find fresh solutions to solve economic mobility and racial inequity, working hand in hand with neighborhoods and grassroots nonprofits. Within our community legacy, we've broken down barriers to create uniquely impactful programs that help lift people out of poverty.