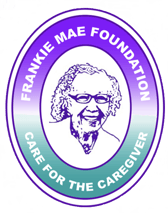 Montele V. Burton has been a Certified Paralegal for more than 18 years. He was formerly employed with Mecklenburg County Government and Housing Urban Development. He obtained a Certified Paralegal Certificate at the University of North Carolina – Charlotte. He has served in various capacities as a Paralegal Core Instructor with the U.N.C.C. Paralegal Certificate Program and as a Guest Lecturer for the former King's College Paralegal Program.
In addition, completed an internship with the Law Offices of Keith M. Stroud of Charlotte, NC. His employment experience and paralegal training are extensive. His career highlights include being a Senior Paralegal/Accountant for the State and Federal Criminal Firm Yurko & Owens, PA, and the Former Mecklenburg County Prosecutor/Defense Attorney Mary L. Rogers of Law Office of Mary L. Rogers Charlotte, NC.
Mr. Burton proudly served as a Paralegal for the First African American Solicitor of Horry County (S.C.) Ralph Wilson, Sr. Law Firm. He is a former member of N.C. Trial Academy – Legal Assistance Department. His wealth of knowledge is rooted in Legal Administration, Paralegal Duties, as well as office/file management. His specialty is in the areas of Discovery Summary, Criminal, Family, & Disability Law, Investigations, and Legal Research.
Mr. Burton has served as Co-Paralegal for two SC Death Penalty Cases. Montele served as Paralegal to Judge Paulina Havelka and Former Judge N. Todd Owens within Charlotte -Mecklenburg County, North Carolina. Presently, Montele is a Liberty University of Lynchburg VA Lifetime Collegiate Scholar, primary caregiver for his mother who suffered from dementia 2011 until June 21, 2020, and her death. He still has a passion for the legal administration/ paralegal discipline. He desires to see a more diversified workforce within this growing sector. Remain and advocate for those who suffer from Alzheimer's and Dementia.